Randy and Johnelle Little, previous owners of PFI Western Store, are the new owners of Missouri Berries.
We have lived and farmed cattle and grain on the same land since 1975, but we are new to the berry business.
​As neighbors, we have grown to know Danielle and Josh Rogers and their work ethic and vision. They put a tremendous amount of blood, sweat, and tears into this U-Pick berry farm.
They planted over 6,000 blueberry bushes and 25,000 strawberry plants on the gently rolling hills of western Greene County.
We intend to continue their vision of enjoying the outdoors in a family friendly, ecofriendly environment.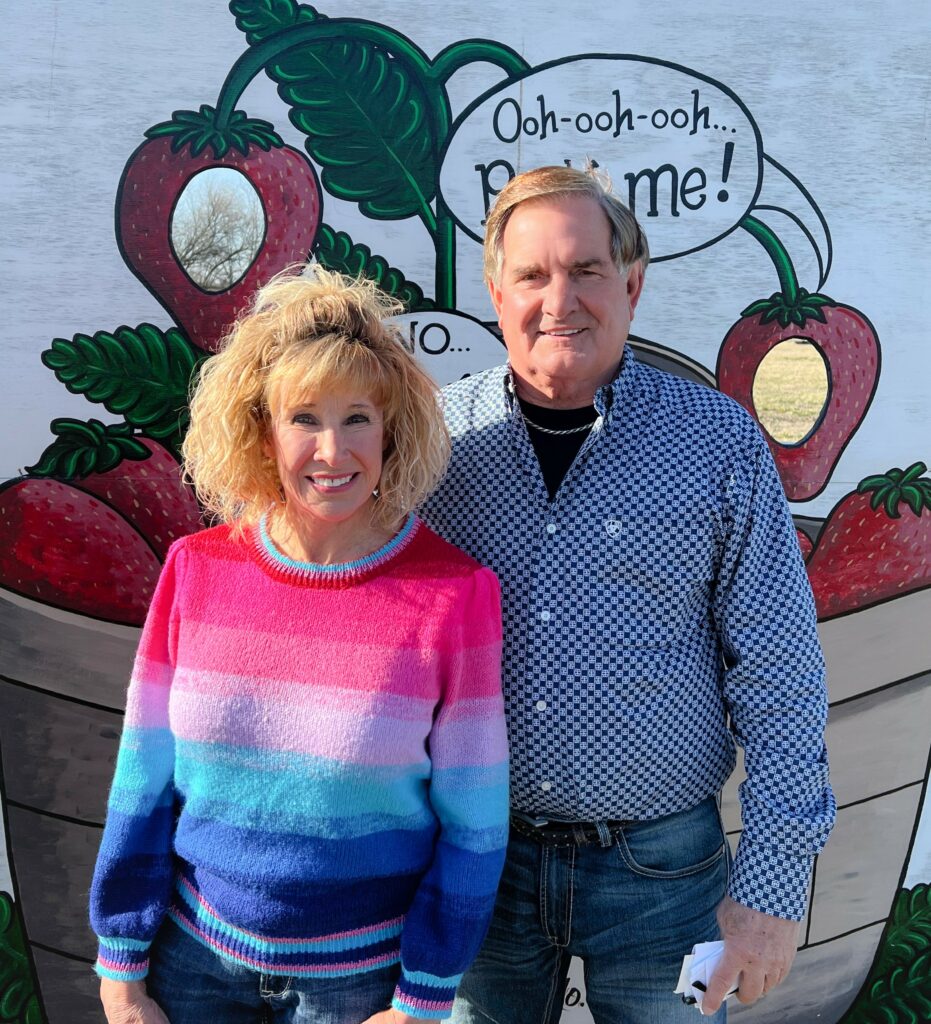 Harvesting your own fruit in the U-Pick fields provides a recreational and educational farm experience.
To expand on their vision, we intend to include blackberries, lavender, and pumpkins in the future.
We invite all the past great customers, and all future strawberry and blueberry pickers to come out this upcoming season and have fun creating new memories!